Stoma Guard - Stoma Shield - Stoma Protector - Ostomy Bag Holder
The Stomaplex guard is a product I, and many ostomy patients, have been waiting for - finally someone designed a stoma protector that I can recommend to my patients in need.
There are many reasons why patients should consider using the protector, the most important being the safety and security they provide. I am so excited to share the news about these products with my ostomy patients. I am recommending them to my patients who need, or want, some added security and support. It is so useful for people who work in various types of jobs like construction, in a factory, or as a counter worker, as well as for various activities such as sports, swimming, gardening, or cooking, and those with children or pets.
Of course, the number one reason for women and men using the Stomaplex is the ability to safely wear a seatbelt. That is the ultimate in security and support.
Reviewed by, Pearl R. Harmany, BSN, RN, CWOCN
The pressure from the guard and belt helps keep the ostomy wafer pressed firmly and the contoured shape allows for free flow without adding too much bulk.
---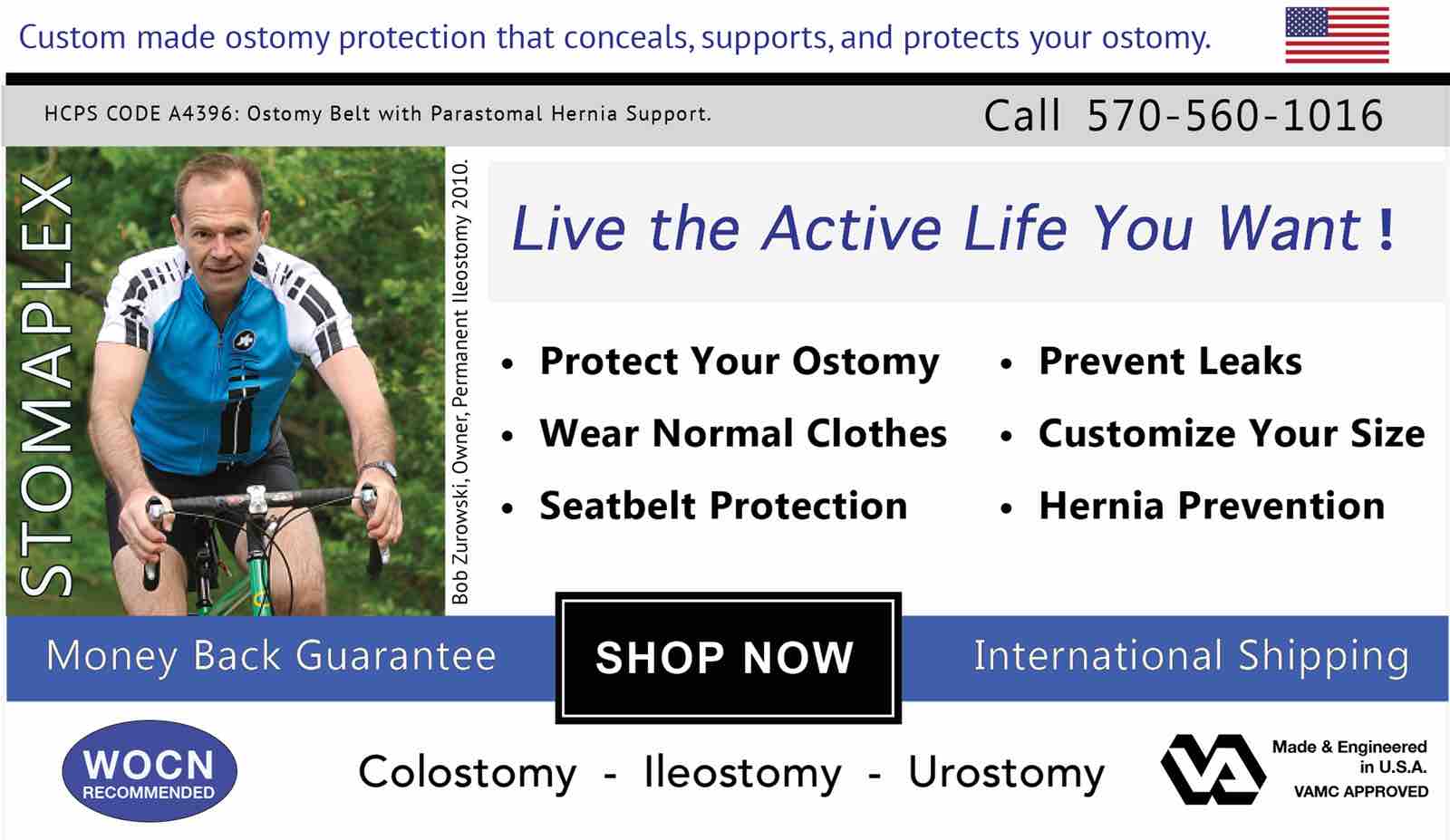 External Links: Know the competition

.
Stoma Shield: Stoma Gear offers a stoma shield.
Ostomy Armor: Ostomy Armor has a selection of products.
Stealth Belt: Stealth Belt provides belts of various materials to support the ostomy.
Ostomy Bag Holder: Ostomy Bag Holder has a huge offering of belts, wraps, and covers.
Ostomy Resolutions: Learn more about their design.
Stoma Dome: No-belt is needed.
Ostomy Belt : Learn more about Stomaplex.

External Links: Knowledge Base

.